Software
CWA has developmed numerous specialist insurance and reinsurance applications encompassing technological and IT developments over the last 25 years.
The EML 6.0 software package, for example, has been developed to meet the specific requirements of underwriters and risk managers. It has also proven a useful tool for plant designers and operators, local authorities and other parties who require rapid, cost effective consequence analysis of major refinery and petrochemical industry hazards.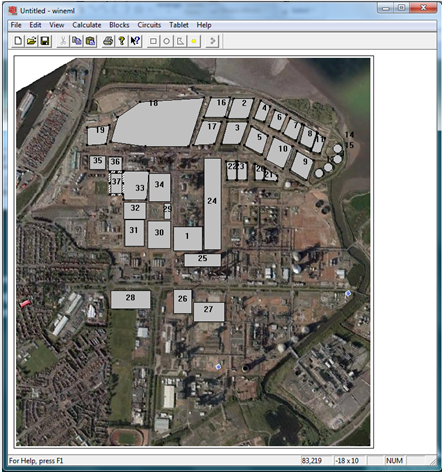 EML 6.0 performs a rapid estimate in monetary terms of the worst-case incidents associated with refinery and petrochemical plant, given only minimal data for the plant's layout inventory and value. In particular three major perils are covered: Vapour cloud Explosions (VCE), Pool Fires, and Internal Explosions.
Further details regarding the EML software can be obtained by contacting us.